A helping hand in
hardware repair.
Our OEM partners look to us for our ability to perform component-level repairs that minimize costs and maximize savings. 
Partner with Us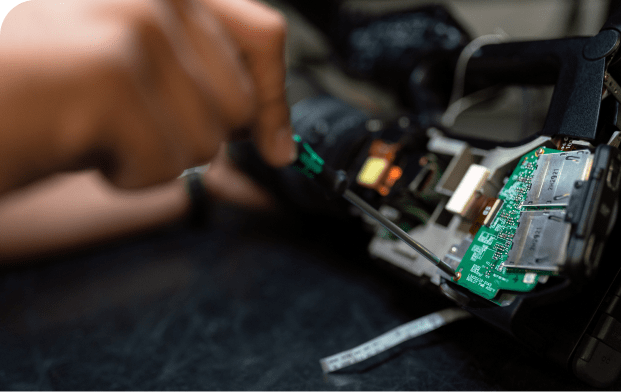 Benefits of Lexicon Partnership
Business Growth 
Deal Registration, marketing development funds, support with lead generation, and co-marketing are just a few of the benefits we offer to help you grow.
Protect Your Brand
When you partner with Lexicon, you're guaranteed to enhance your brand's reputation and integrity. That's because our OEM maintenance and support programs are set to your specifications and standards.
Life-cycle testing
Device performance is tested at and above OEM standards. For example, we measure keypad switch performance to confirm component quality and verify vendor reliability.
Automated X-ray Inspection
Our X-ray equipment can measure and confirm the quality of our BGA rework and help our IPC-certified technicians diagnose connection defects.
BGA Rework
Our microelectronics team is expert at surface-mount and BGA/CSP rework to meet the strictest OEM specifications for quality.
Industry-leading Turn Times
Thanks to our bulk parts ordering, we repair and return your customer's devices in days—not weeks. Our 50,000 SF repair facility just outside Atlanta keeps us nimble and able to meet just about any turn time.

Life just got easier: Say hello to RepairEngine®
RepairEngine® is Lexicon's cloud-based technology maintenance platform. It enables OEMs to easily manage numerous client contracts, and allows your customers to submit and track their own repairs—all from one easy-to-use interface.
Learn more
Let's Talk
It all starts with a conversation. Our teams will have a call to discuss interest and needs. From there, we'll outline next steps and put things in motion. Here are just a few ways we can help:
Logistics
Distribution
Warehouse Management (including order fulfillment and inventory management)
Supply Chain Management
Technical Repair & Maintenance
Sales & Marketing Support
Get Started