Cloud-based repair
management platform
Start repairs, track devices, and discover common hardware failures–a few clicks is all it takes!
Login to RepairEngine®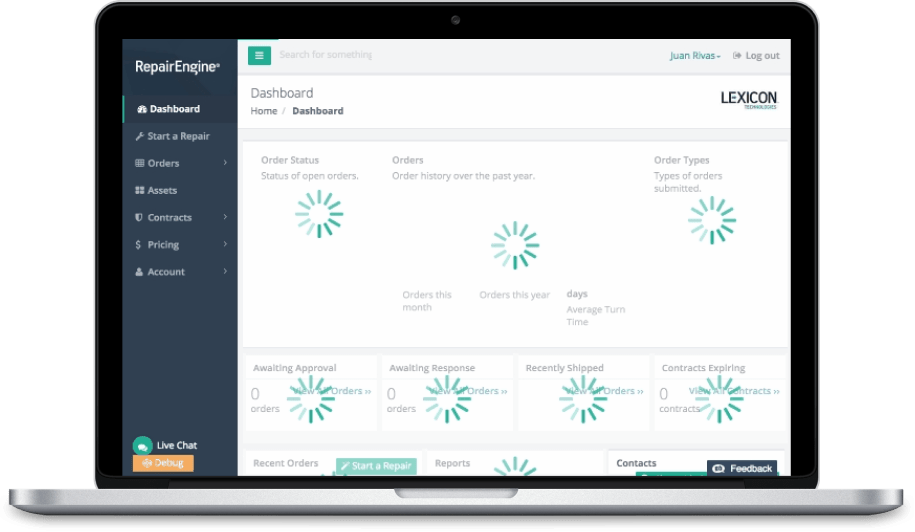 Start repairs in seconds
With RepairEngine®, there's no need to pick up a phone or decipher warranty detail. You'll begin repairs with just a few simple clicks. In seconds, you'll have your confirmation and shipping labels ready, saving a heap of administrative time and maintenance headaches.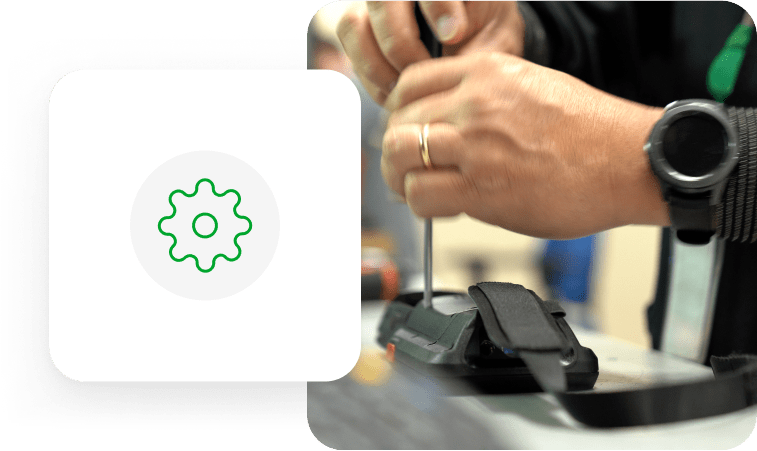 Track your hardware every step of the way
RepairEngine keeps you constantly updated as to the location and status of your devices, what repairs we've made, and precisely when the devices will be back in your hands. RepairEngine is connected to the tracking systems of all major parcel carriers. If a device is in transit, RepairEngine helps you track the package with a simple click from the dashboard. We'll also send you the necessary tracking details in an automated email.
In transit

Arrived at Lexicon

In repair

New to you
Data in a flash
Track device failures over time and by location through easy-to-read reports, enabling you to pinpoint any weak links in your hardware deployment. It's all right on your dashboard, readable at a glance.
Birds eye view
RepairEngine's streamlined dashboard is a simple-to-navigate array of your most essential hardware data. Track open orders, start new repairs, and review order history — all within seconds. Additionally, our convenient notification system makes it easy to identify and respond to any actions that require your attention.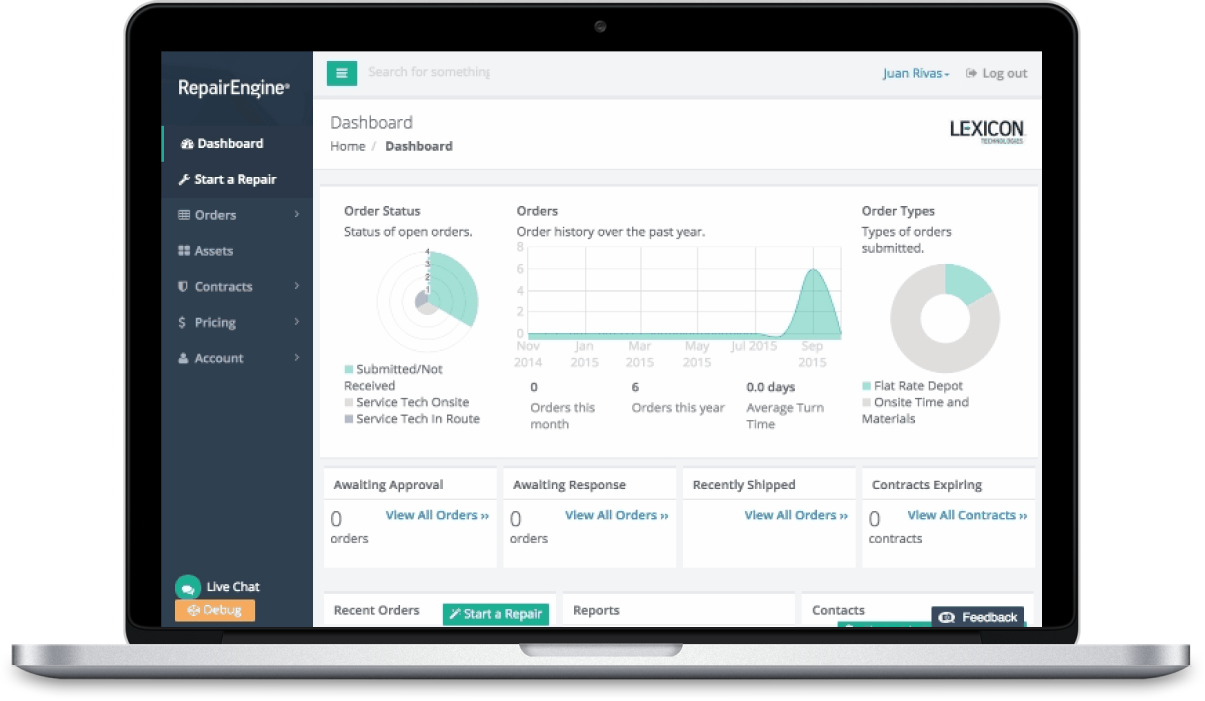 Smart shipping sends your hardware where it needs to be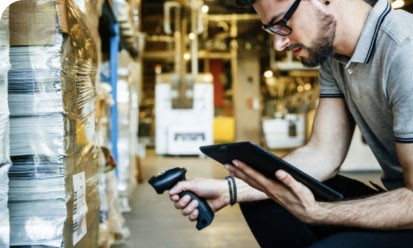 To the right service provider
Our intelligent routing system is synchronized with other service providers, meaning that starting a repair — whether with the manufacturer or with Lexicon, uses the same simple process within RepairEngine.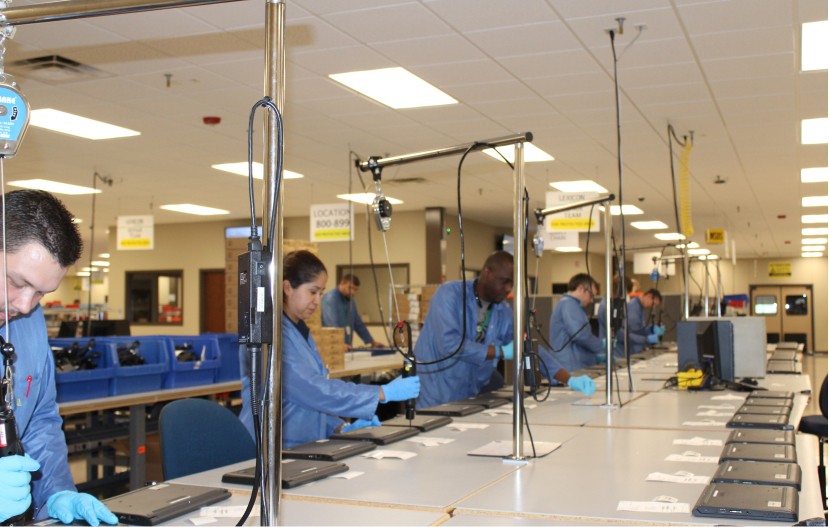 To multiple locations throughout your organization
With RepairEngine, you can connect shipping accounts, specify multiple "ship-to" destinations for repaired products, and choose the shipping method you need, allowing total flexibility over the shipping process.
Keep your eye on the assets in the field
With our asset management system, RepairEngine simplifies the task of monitoring the status and location of your deployed hardware. Just input a few pieces of information — model, serial number, and location–and you can easily keep track of the location and condition of hardware assets across your entire organization.
Uncover common failure patterns that are costing you money
Access easy-to-read reports about your hardware, including repairs by model, repairs by month, and average turn times, providing you key insights into the health and status of your hardware deployments.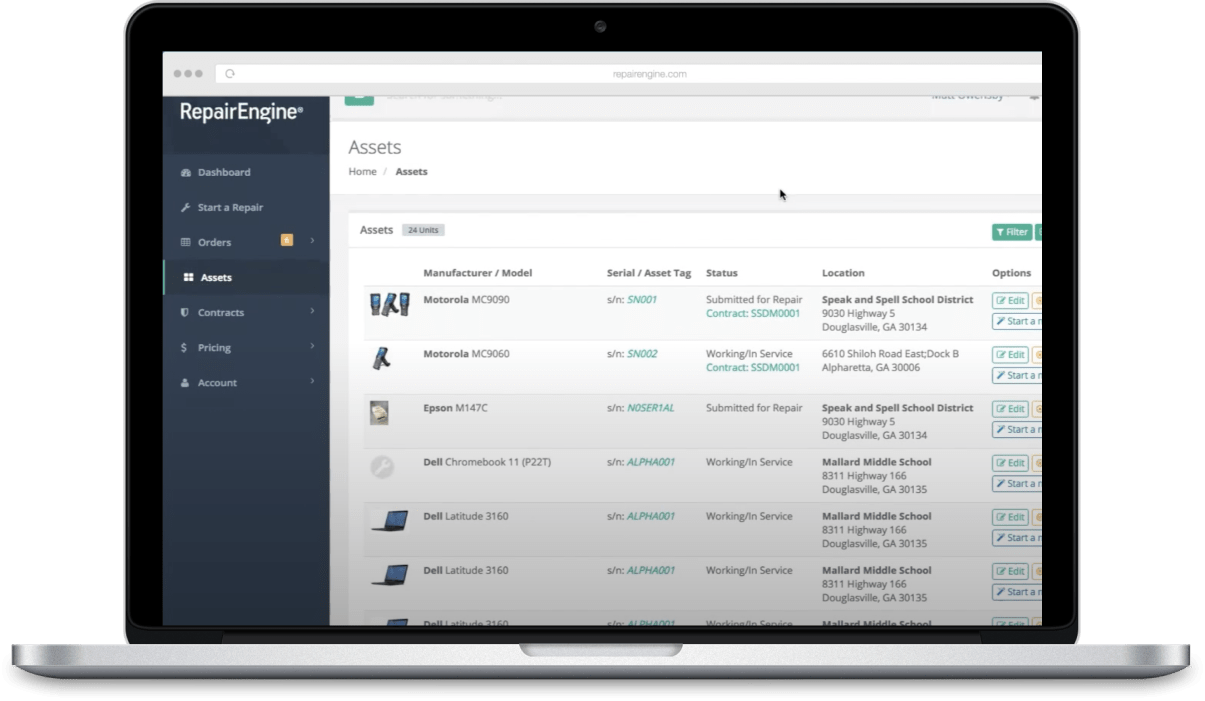 Easily manage multiple contracts
Never let a maintenance contract's expiration sneak up on you again. RepairEngine's enterprise contract management feature alerts you to impending contract expirations.
Multiple accounts – Multiple Permissions
RepairEngine isn't tied to a single user. Organizations can create a number of different accounts for various users, each with specialized permissions. If you'd like one user to start repairs while reserving payment privileges for another user, RepairEngine makes it a breeze.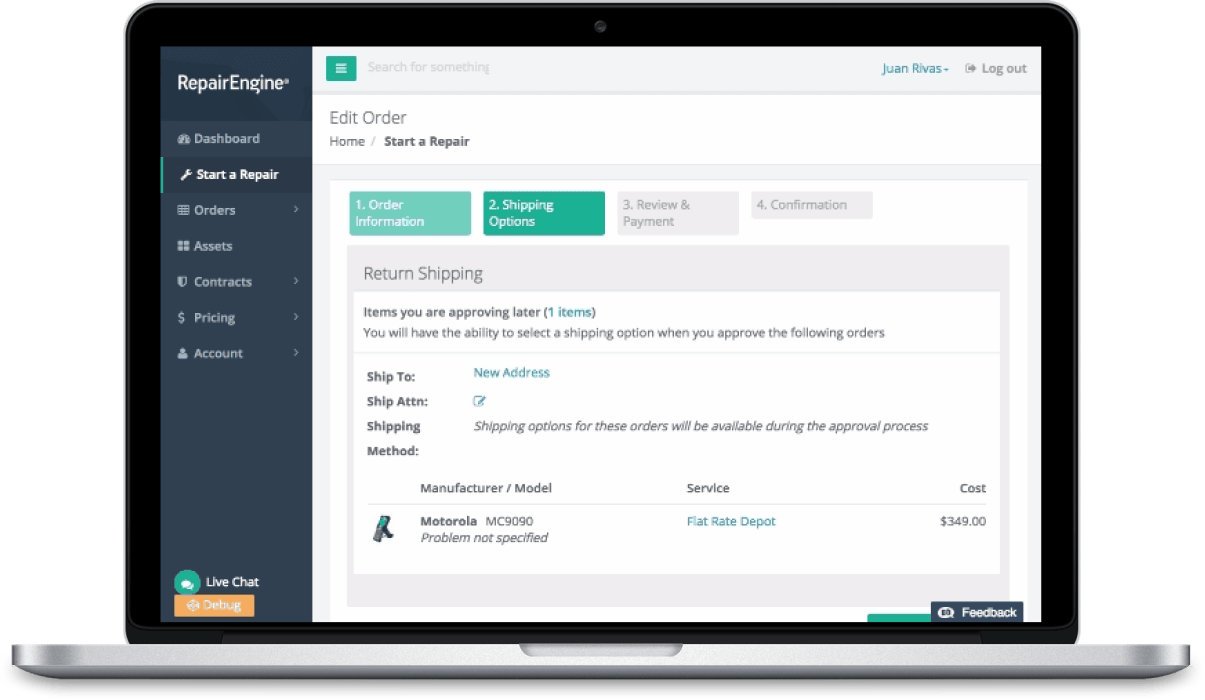 RepairEngine© powers repairs for thousands of companies across the United States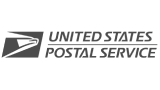 24/7
RepairEngine® is always working for you.
As a web-based platform, it is available 24/7.
600k+
Number of repairs routed through RepairEngine®.
No matter manufacturer, location, or issue, there is no limit to RepairEngine®.
Frequently Asked Questions
RepairEngine® is a cloud-based repair management platform. It allows you to initiate a repair, track the health of your deployment through detailed analytics, and easily respond to any open repair notifications that require your attention.
Nothing! RepairEngine® is a free service that comes standard with all Lexicon service agreements.
In addition to providing the simplest way to facilitate hardware repair, RepairEngine can can also help you with asset and contract management. To get a better idea of the full range of functionality, visit our RepairEngine® page.
As a 24-hour accessible platform, RepairEngine® is designed to manage technology repairs, equipment orders and contracts for enterprises, school systems, solution providers, and original equipment manufacturers. It offers customizable features, beneficial to each unique use case and need. All in all, it's built for everyone.
HOW TO VIDEOS
for RepairEngine® Desktop