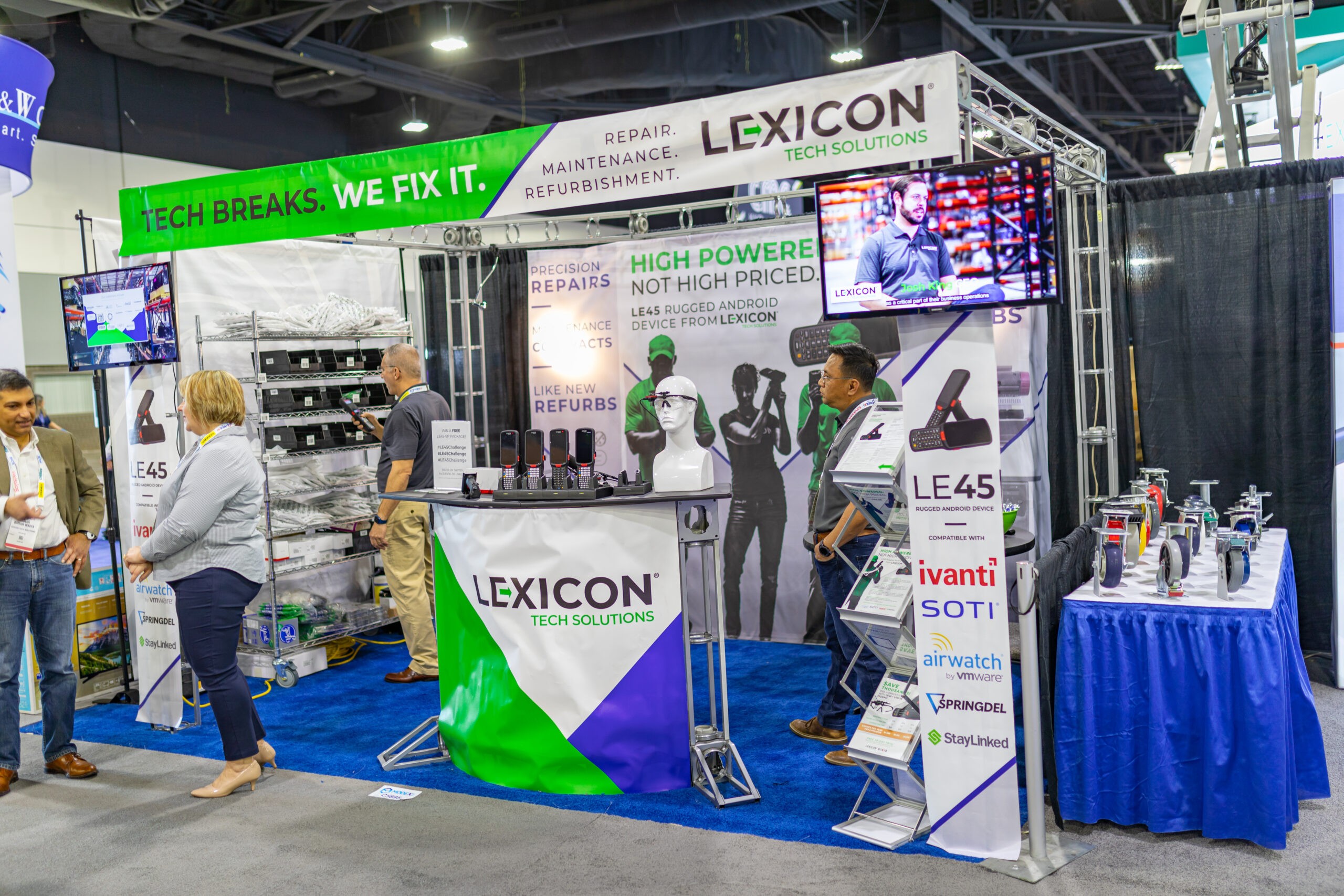 LE45 Android Handheld Scanner Premiere Debut at Modex 2022
What's the LE45 Barcode Scanner?
End users are facing tough challenges deciding how to migrate from legacy operating systems to Android. To meet this challenge, Lexicon leveraged our decades of barcode scanner expertise and service experience to deliver a cost-effective, all-inclusive Android conversion solution – the LE45.
The LE45 is an Android device with a built-in barcode scanner and mobile computer for warehouse management, food distribution, inventory management, data collection, asset management, logistics and more. Simply point the barcode reader at any QR code and you'll experience the ease and work-place productivity of the device. You can easily access your cloud inventory system via WiFi through a web browser, with the performance of built-in, industrial barcode scanning. If you need to scan barcodes on Android for extreme environments, the LE45 is a must have.
Manufacturing and supply chain representatives from around the nation got their James Bond on and took part in the #LE45Challenge!
"What is the LE45 Challenge?"
That was the question on the lips of Modex 2022 attendees as small black envelopes were discretely slipped into the hands of passerby, informing them of their mission: rendezvous at Booth #C5895 and complete the LE45 Challenge.
When they arrived at the booth, attendees were handed the rugged Lexicon LE45 handheld barcode scanner and instructed to scan a number of bin items for time. Once completed, they were outfitted with partner company Six15's ST1 head-up display and told to repeat the exercise.
Amid much ribbing and laughter (colleagues apparently like to egg one another on), the results were clear. Pick rates with the combined LE45 and ST1 were anywhere from 15% to 40% higher!
Field studies in a more controlled environment (no James Bond music blasting during the picking) show a consistent 15%-20% increase in pick rate per worker. Annually, this translates into thousands of dollars saved per worker per year. In addition, the LE45/HUD combo requires far less training time with almost immediate onboarding.
"We can tell people how great our products are all day long, but there's no replacing someone picking up the scanner and seeing for themselves what it can do," said Mitch Rogers, national sales director for Lexicon. "Trade shows like Modex are ideal for that quick 2-minute demo as proof of concept where someone can feel the size, feel the weight, examine the components, and actually test out the scanner and head-up display."
"Our two products have a natural synergy," says Rogers. "Each is powerful and viable on its own but, combined, they offer the kind of eye-catching ROI that our target base is looking for."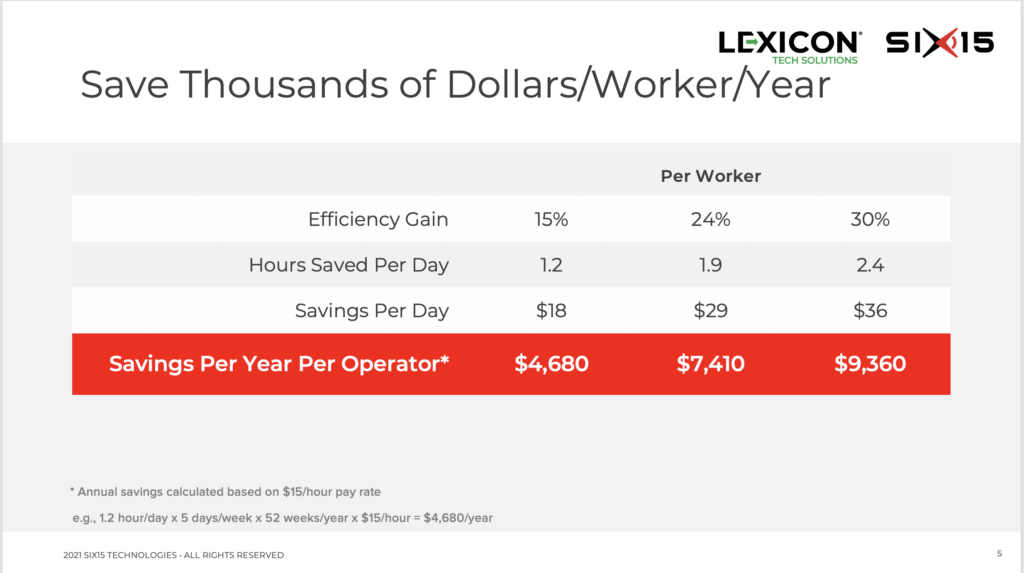 For more information on the LE45 or to request a free 30-day trial, email info@lexicontech.com.
About the LE45 Handheld Terminal
Handheld device built for quick, efficient barcode scanning to enhance user experience
2D barcode imager scan engine
Android operating system
Compatible with your existing MDM or terminal emulator
Rechargeable battery
Available accessories: pistol grip, cradle, charging station
Share this post