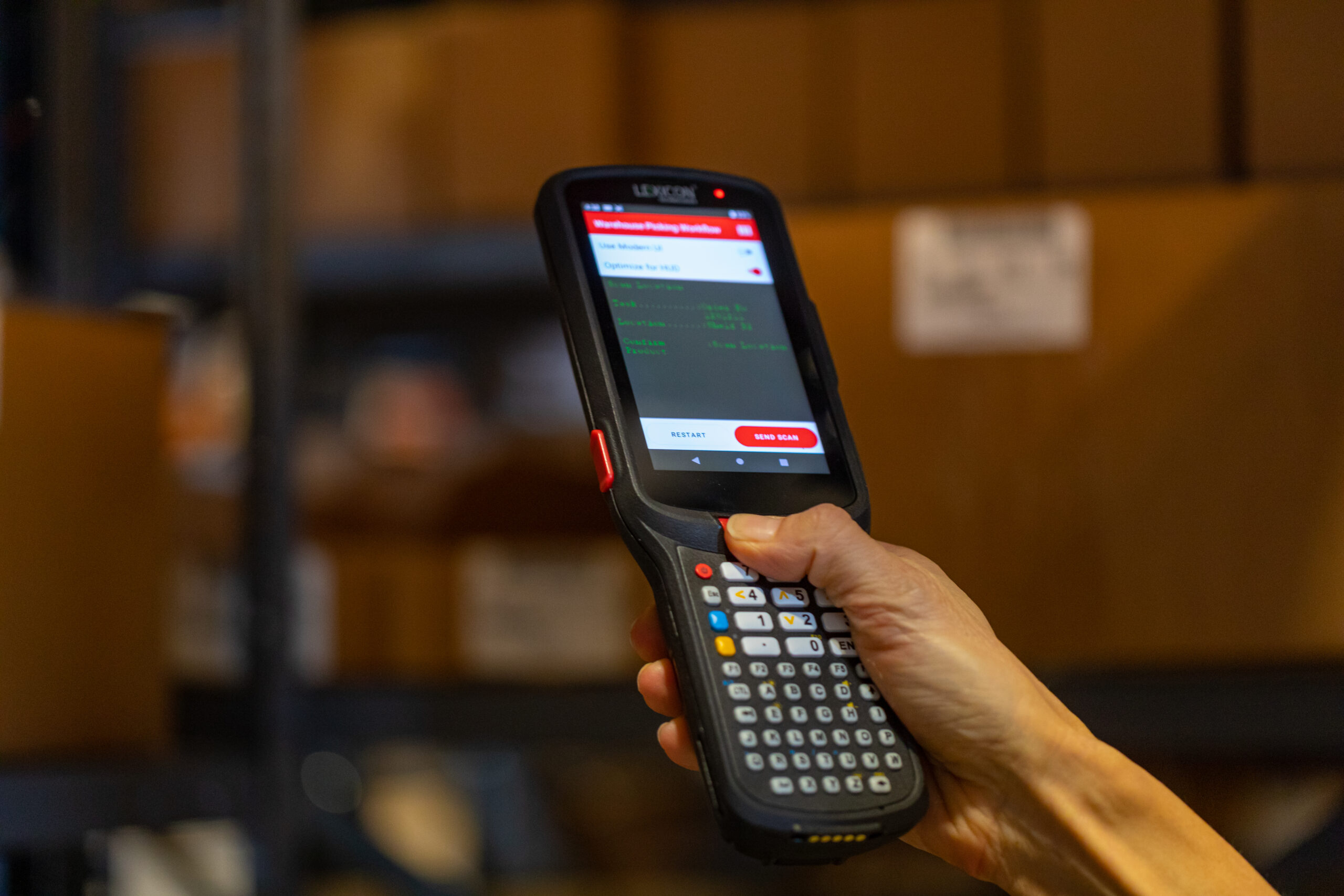 LE45 Handheld Alternative to Ivanti Velocity CE
With the end of life announcement for Ivanti Velocity CE, the Lexicon LE45 rugged Android mobile computer is the top value-priced alternative.
This week Ivanti announced the end of life for Velocity CE. All Velocity CE SKUs will be discontinued–and end of support ending–as of December 31, 2022.
The end of life announcement came as a result of market shift toward Android devices. If your team or company is currently using Ivanti Velocity CE–or other Windows-based mobile computers–and is looking to upgrade to Android, take a look at the Lexicon LE45.
THE LEXICON LE45
The Lexicon LE45 mobile computer is a simple yet powerful solution to move from Windows to Android. The LE45 is StayLinked, Ivanti, SOTI, and Springdel certified, and is on target to be Android 12 Google Mobile Service (GMS) Certified by end of year 2022.
The LE45 was developed when Lexicon technicians spotted a need in the market for a rugged, no-frills, value-priced handheld scanner. For 25 years, Lexicon Tech Solutions has been the nation's leading maintenance provider for barcode scanners of all makes and models. With decades of barcode scanner repair and refurbishment experience, the goal was to create a high-powered, low-priced alternative that could be used across industries.
The LE45 is currently in use nationwide in schools, healthcare, warehousing, retail, and manufacturing companies of all sizes.
LE45 DATA SHEET
While value-priced, the LE45 remains a feature-rich device. During development, Lexicon polled customers to capture the features most important to them. Download the data sheet here.
30-DAY NO OBLIGATION TRIAL
Lexicon offers free, 30-day no obligation trials. In addition to providing the LE45, our team has trusted partners through which we offer an array of turnkey service packages – Asset Management, Inventory Tracking, Receiving, Terminal Emulation, and Vision-Picking.
Contact us to request a free trial: info@lexicontech.com.
VELOCITY CE DISCONTINUED SKUS
140-SUB-VELOCC
140-LI-VELOCC
140-MA-VELOCC
140-MA-VELOC3
140-MA-VELOC5
Share this post