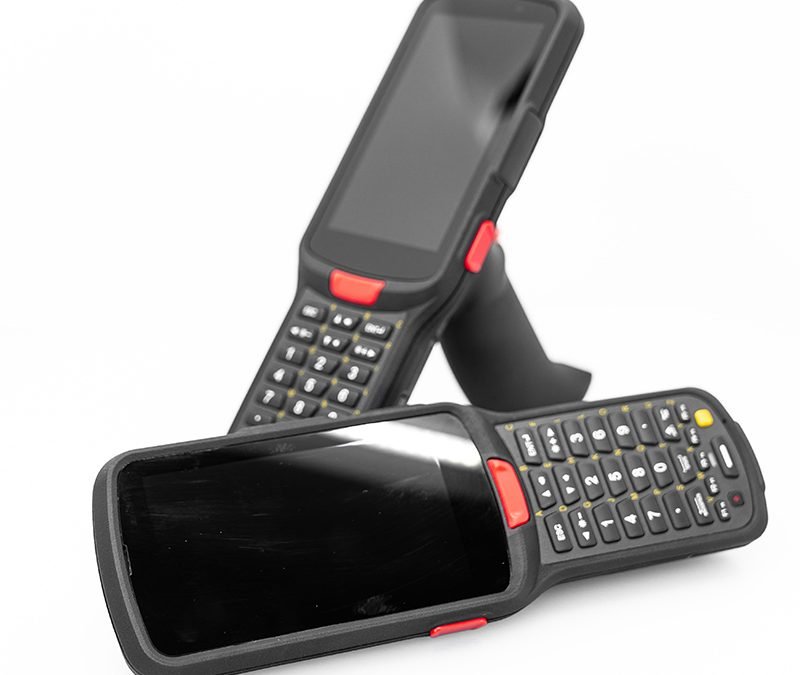 LEXICON'S LE45 RUGGED MOBILE HANDHELD NOW SOTI CERTIFIED
SOTI CERTIFIED MDM HELPS ENSURE THE MOVE FROM WINDOWS TO ANDROID REMAINS HASSLE-FREE.

CONYERS, GA, July 2021 — Lexicon Tech Solutions, a nationwide leader in maintenance and repair services for rugged mobile computers, barcode scanners, and label printers is pleased to announce the certification of the company's new LE45 rugged handheld computer by global mobile and IoT device management solutions provider SOTI.
"SOTI is known for solving tough mobility challenges," said Mitch Rogers, National Sales Director for Lexicon Tech Solutions. "Many of our customers trust and rely on SOTI MobiControl to get visibility and control over where their mobile devices are, and what they're doing. Device management and security can't be overstated, and we're proud to know that SOTI stands behind our product with this certification."
The Lexicon LE45 Handheld
Lexicon's LE45 rugged mobile computer represents the company's first foray into a manufactured device. In early 2021, Lexicon introduced and soft-launched the device to limited users for testing. The wireless handheld is designed for medium-to-heavy duty environments and is ideal for supply chain applications from manufacturing and distribution to warehousing and retail.
The LE45 features an Android 9 OS, Zebra SE4750 or SE4850 imager options, a 4.5-inch WVGA capacitive touch display, and field installable pistol grip.
The company decided to offer the device after seeing a gap in the market for a powerful yet reasonably priced device that would help companies big and small simplify the migration to Android.
U.S.-Based Support
Located in Georgia, Lexicon has a 25-year history of making IT work better and longer. The company's premium U.S.-based support services include industry certifications for advanced repair capabilities, security updates, development tools, asset tracking, warranty management, routing, actionable analytics, and AlwaysWorking™ maintenance support services.
One-year comprehensive maintenance coverage is included with the initial purchase of the LE45, with options for three-year or five-year comprehensive coverage and a guaranteed 3-day turnaround time.
"We're pleased to certify Lexicon's LE45 rugged handheld computer," said Shash Anand, VP of Product Strategy at SOTI. "SOTI and Lexicon are committed to providing the best business-critical mobile services to our customers and this is achieved through both quality hardware and software products."
For pricing information or to learn more about the LE45, contact Mitch Rogers at 678-750-0306 or mrogers@lexicontech.com.
About LEXICON TECH SOLUTIONS
For almost 25 years, Lexicon has been the go-to leader for customized technology solutions for top brands in nearly every industry vertical, with customers that include Amazon, Crate & Barrel, Cardinal Health, Staples, U.S. Foods, and the United States Post Office. The company offers nationwide maintenance programs for enterprises with deployments of Auto-ID equipment including barcode scanners, rugged mobile computers, and barcode label printers. In 2021, the company introduced the LE45, a feature-rich rugged mobile computer with best-in-class U.S.-based service and support. Lexicon also offers refurbished equipment restored down to the micro-chip level in their ISO 9001:2015-certified USA-based facility. For more information, visit www.lexiconLE45.com.
About SOTI
SOTI is the world's most trusted provider of mobile and IoT device management solutions, with more than 17,000 enterprise customers and millions of devices managed worldwide. SOTI's innovative portfolio of solutions and services provide the tools organizations need to truly mobilize their operations and optimize their mobility investments. SOTI extends secure mobility management to provide an integrated solution to manage and secure all mobile devices and connected peripherals in an organization. For more information, visit: www.soti.net.
Press Contact:
Dena Harris
LEXICON TECH SOLUTIONS
+1 888-981-6714
Related Links
https://marketplace.soti.net/product/undefined/1832.
Share this post