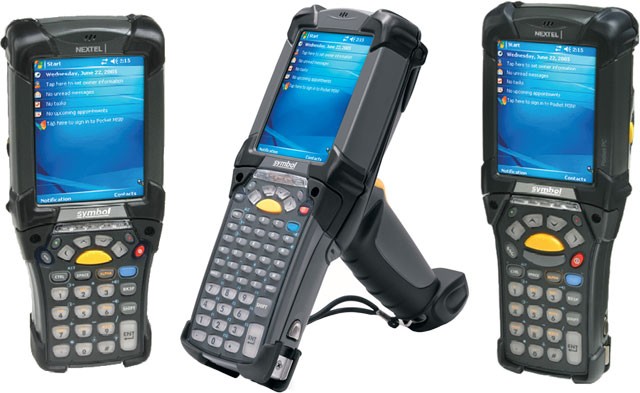 MC9090 Keyboard Not Working? Here's What to Do
The MC9090 mobile computer is a pistol-grip, handheld, or short scanner designed to use Windows CE 5.0, Windows Mobile 5.0, and Windows Mobile 6.1. This barcode scanner offers scanning capabilities with a keyboard input and screen output for easy data collection while processing items. But what happens where there's a problem with the keys? Maybe a particular key doesn't work?
In this post, we'll explain how you can troubleshoot your MC9090's keyboard and other issues, how to resolve them, and when to repair, refurbish or replace.
How to Troubleshoot MC9090 Keyboard
Reset the Keypad
Reseating the keypad on your MC9090 can fix some problems you may be experiencing like non-functional keys, power/boot issues, keys entering incorrect information or the close battery door error message. Here are the steps on how to do this for your Motorola barcode scanner:
Press the power button
Remove the keypad screws under the display
Slide the cover down to release and remove it
Clean out debris and dust
Tighten down the battery latch screws located on either side of the SD card slot
Change keyboards and tighten the screws
Cold boot the device
What to Do If Keyboard Reset Doesn't Work
A simple reset doesn't always fix the problem. You may need to have the keyboard repaired, other maintenance, refurbish or replace the device entirely. In the next several sections, we'll review when to take each step, so you can determine what you'll need to do next and what potential impact on operations, functionality, and budget.
When to Repair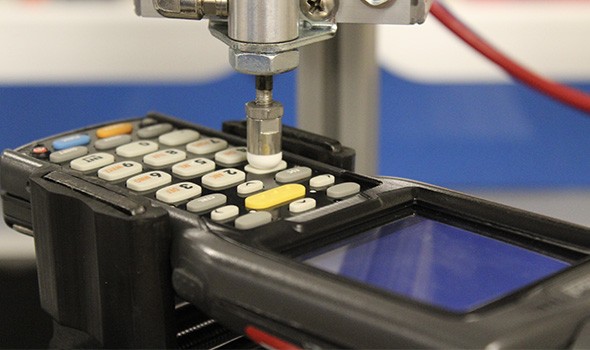 Repair can bring your device to the state it was in before issues began. No better, no worse. As yourself: how was your system performing before any breaks? Do you need additional changes to enhance performance? Repairs are the way to go if you just need to get your system back online. If there are other significant issues or the device needs an upgrade, it may be best to consider other options.
Timeline is also a consideration. If you're in a dire situation and just need your device running again, repair may be the quick fix you need. Lexicon Tech repairs and returns devices in a matter of days.
When to Refurbish
Think of refurbishment as a facelift for your equipment. Refurbishment repairs your device AND makes improvements through micro-ship repair, performance testing, plastics engineering, and cleansing. As your equipment ages, it can start to experience a number of other issues that require much more extensive work than a simple repair. Refurbishing can make your equipment like-new again.
When your keyboards are fading to the point that your employees are spending time trying to re-write the letters, batteries are failing, screens have cracks, screws are missing, or the scanner is otherwise not functioning well, a refurbishment gives you a like-new device without the expensive cost of replacement.
Our certified team can refurbish Motorola MC9090 units into like-new quality.
When to Replace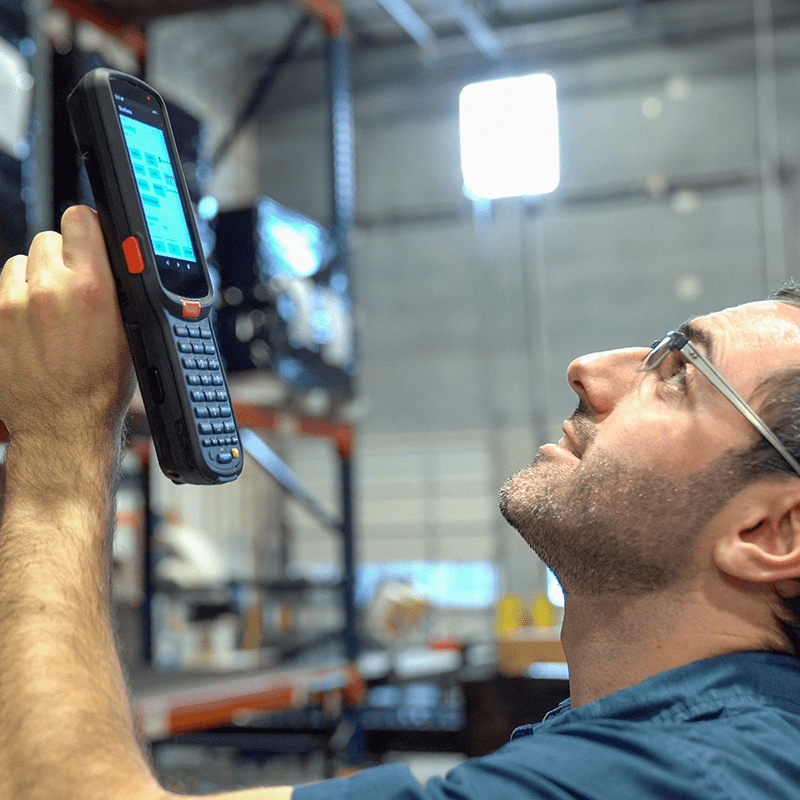 On the other hand, sometimes it's just time to give up the ghost and upgrade your system. Given Microsoft's sunsetting of its CE operating system for mobile devices, it may be a good time to make a change to an entirely new system. If you're considering moving away from your existing Symbol MC9090 scanners, our team at Lexicon can help you make the transition as painless as possible. Because we work with scanners and similar handheld devices on a daily basis, we have extensive experience helping businesses transition to new scanners that meet their business needs.
Replacement Options
The LE45 is a wonderful solution for companies that are migrating from Windows mobile solutions to an Android device. End users are facing tough challenges deciding how to migrate from legacy operating systems to Android. To meet this challenge, Lexicon leveraged our decades of barcode scanner expertise and service experience to deliver a cost-effective, all-inclusive Android conversion solution – the LE45. Androids are less expensive and easier to fix and maintain in the industry today.
The LE45 has the same capabilities as the MC9090, with its keyboard, function keys, scanning capability, and overall layout. Replacement often involves a lot of steps around deployment and training. Because of similarities between the MC9090 and LE45, you can shorten the learning curve for personnel. Lexicon Tech handles all of your pre-deployment needs, including devices set up so that they're ready to go.
Still having issues with your MC9090? Contact Lexicon Tech Today.
We have convenient MC9090 service plans, refurbished devices and replacements ready to go. Get great customer service – no matter where you are in your product's lifecycle. Please feel free to reach out today with any questions, more details or to place a service or purchase order.
Share this post