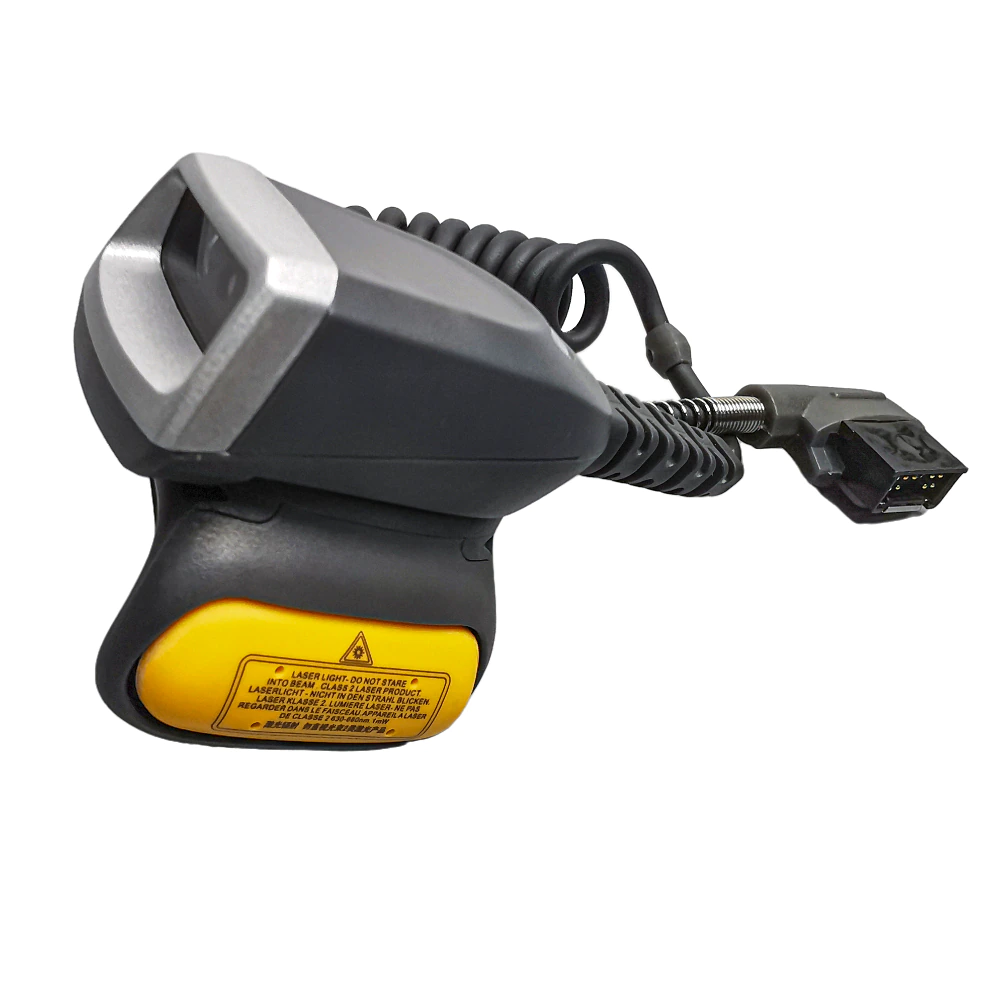 Repair & Maintenance for Zebra RS4000 and Zebra RS5000 Ring Scanners
In today's fast-paced world, businesses are continually seeking ways to enhance their operational efficiency, especially in the warehousing and logistics sectors. Technology plays a pivotal role in achieving this goal, and one such revolutionary tool is the ring scanner. Two popular options in the market are the Zebra RS4000 and Zebra RS5000 ring scanners. In this blog, we will delve into the features and benefits of these powerful devices, and how Lexicon Tech Solutions can assist with flat-rate repairs and preventative maintenance to ensure seamless operations in your warehouse and manufacturing environments.
The Power of Ring Scanners in Warehousing
A ring scanner is a wearable device designed to increase productivity and streamline warehouse processes. It allows workers to have hands-free access to essential information while keeping both hands free to handle tasks efficiently. With ring scanners like the Zebra RS4000 and Zebra RS5000, workers can experience a new level of convenience and productivity.
Zebra RS4000 Ring Scanner: Features and Benefits.
The Zebra RS4000 is a robust ring scanner designed for a variety of warehouse applications. Let's explore its key features and the benefits it brings to the table:
Rugged Design
The RS4000 is built to withstand harsh industrial environments, ensuring durability even in demanding conditions. Its rugged design can endure drops, dust, and water splashes, providing consistent performance in tough warehouse settings.
Superior Scanning Performance
With high-performance 1D/2D barcode scanning capabilities, the RS4000 accelerates data capture processes, reducing scanning time and increasing overall efficiency. Its advanced imaging technology allows seamless scanning of damaged or poor-quality barcodes.
Lightweight and Comfortable
Ergonomically designed, the RS4000 is lightweight and comfortable to wear for extended periods, ensuring minimal strain on workers' hands and wrists. This design significantly improves employee satisfaction and reduces fatigue during long shifts.
Seamless Connectivity
The RS4000 offers multiple connectivity options, including Bluetooth, enabling real-time data transfer to connected devices. This ensures timely and accurate data updates within the warehouse management system, optimizing inventory control and order fulfillment.
Long-Lasting Battery
With an extended battery life, the RS4000 reduces downtime for recharging and maximizes productivity throughout the workday.
Zebra RS5000 Ring Scanner: Features and Benefits
The Zebra RS5000 takes ring scanning to the next level with its advanced features and benefits, catering to the evolving needs of modern warehouses:
Adaptive Scanning Technology
The RS5000 boasts adaptive scanning technology that automatically switches between 1D and 2D barcode reading based on the scanned item. This eliminates the need for manual selection, saving precious time and enhancing accuracy.
Touch Screen Display
Unlike the RS4000, the RS5000 comes with a touchscreen display, offering a user-friendly interface for easy configuration and information retrieval. This empowers workers to access relevant data directly on the device, enhancing their autonomy and efficiency.
Lexicon Tech Solutions: Revolutionizing Repair and Maintenance Services
As with any technology, occasional malfunctions or wear and tear are inevitable. When it comes to ring scanners, prompt and efficient repairs are crucial to minimize downtime and maintain warehouse productivity. This is where Lexicon Tech Solutions comes into the picture, offering industry-leading repair and maintenance services for Zebra RS4000 and Zebra RS5000 ring scanners.
Flat-Rate Repairs
Lexicon Tech Solutions takes pride in offering flat-rate repairs for the Zebra RS4000 and RS5000 ring scanners. This means that no matter the extent of the damage or the complexity of the repair, you'll pay a consistent, transparent price for the service. This helps businesses budget their repair expenses with certainty and eliminates any unwelcome surprises in the repair process. See Pricing.
Expert Technicians
Lexicon's team of highly skilled and certified A+ technicians undergoes rigorous training and certification to handle all aspects of ring scanner repairs. Their expertise and experience ensure that your Zebra RS4000 and RS5000 devices are in safe hands, guaranteeing efficient and reliable repairs.
Preventative Maintenance Programs
To prevent unforeseen issues and downtime, Lexicon offers comprehensive preventative maintenance programs for Zebra RS4000 and RS5000 ring scanners. Regular maintenance check-ups help identify potential problems before they escalate, prolonging the devices' lifespan and reducing the risk of expensive repairs. See Pricing.
U.S.A. Repairs
All repairs are done in our Atlanta-based facility, a 75,000 s.f. ISO 9001:2015 certified repair factory, by Lexicon employees.
Proven Industry Leaders
Lexicon has supported repairs and maintenance for mom-and-pop businesses to industry-leading organizations including Amazon, Southwest Airlines, Crate & Barrel, Trader Joe's, Staples, The Quikrete Companies, Cardinal Health, Diebold, 7-Eleven, Zales, the U.S. Postal Service, and more.
Get Support from Lexicon Tech Solutions
In conclusion, the Zebra RS4000 and Zebra RS5000 ring scanners are essential tools for modern warehouses aiming to optimize their productivity and streamline operations. With their durable design, advanced scanning capabilities, and ergonomic features, these devices can revolutionize the way workers handle inventory management and order fulfillment.
To ensure that your Zebra RS4000 and RS5000 ring scanners are always at their peak performance, Lexicon Tech Solutions steps in with its flat-rate repairs and preventative maintenance services. By relying on Lexicon's expert technicians, you can rest assured that your devices are in the best hands.
So, embrace the power of Zebra ring scanners and partner with Lexicon Tech Solutions to elevate your warehouse efficiency and achieve unparalleled success in your industry.
Share this post