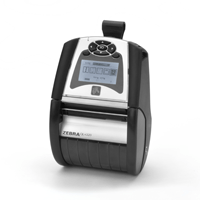 Zebra QLn320 Bluetooth Not Working: Solutions and Support
If you're having trouble with the Bluetooth functionality of your Zebra QLn320 printer, here are some troubleshooting steps to help you resolve the issue.
Zebra QLn320 Overview
The Zebra QLn320 is a reliable and efficient thermal printer, known for its durability, navigation and configuration, and easy integration and features. However, like all devices, it can experience problems from time to time. One of the most common issues with the QLn320 is Bluetooth connectivity. If you're facing Bluetooth issues with your Zebra QLn320 mobile printer, Lexicon Tech Solutions can help.
Bluetooth Scanner Troubleshooting
Check the Battery Level
One of the most common causes of Bluetooth connectivity issues is a low battery. Before attempting any other troubleshooting steps, make sure the battery is charged and installed properly. If the battery is low, charging it may resolve the issue.
Verify Bluetooth Settings
Next, check the Bluetooth settings on your device and the printer. Make sure that Bluetooth is enabled on your device and that it is paired with the printer. To access the Bluetooth settings on the printer, press the Home button, select "Settings," and then select "Bluetooth."
Restart the Printer
Sometimes, simply restarting the printer can resolve Bluetooth connectivity issues. Turn off the printer and then turn it back on to see if this resolves the issue.
Update Firmware
Check the Zebra website for any firmware updates for your label printer. Installing the latest firmware version can resolve compatibility issues with your device and improve the overall performance of the printer.
Troubleshooting Commands for Bluetooth Printers
You can also try the following commands to help diagnose and resolve Bluetooth connectivity issues with your Zebra printer:
Test Print
Use the Test Print command to check if the printer is properly connected to your device. This command will send a test page to the printer, allowing you to confirm that it is receiving data and printing correctly.
Bluetooth Scan
The Bluetooth Scan command can be used to search for available Bluetooth devices and confirm that your device is able to see the printer. It can also troubleshoot pairing issues, as it allows you to initiate a new pairing process if needed.
Bluetooth Info
The Bluetooth Info command provides information about printer connectivity, including the name of the paired device, the Bluetooth address, and the signal strength. Use this command to confirm that the printer is properly connected to your device and to determine if there are any issues with the Bluetooth signal.
By using these commands, you can get a better understanding of the issue and take the appropriate steps to resolve it. If the issue persists, get professional support from Lexicon Tech.
What to Do If Troubleshooting Fails
If these troubleshooting steps do not resolve the issue, Lexicon Tech offers refurbishment, repair and maintenance services for Zebra QLn printer models. Our experienced and certified technicians have specialized knowledge and tools to diagnose and fix printer problems.
When to Repair
If your mobile computer is experiencing a minor issue or malfunction, a repair may be all that is needed to restore its functionality. Our technicians can quickly diagnose and repair the issue, so you can get back to using your printer in no time.
With our cloud-based repair management platform, RepairEngine®, there's no need to pick up a phone or decipher warranty details. You'll begin repairs with just a few simple clicks. In seconds, you'll have your confirmation and shipping labels ready, saving a heap of administrative time and maintenance headaches.
When to Refurbish
If your printer is in need of a more comprehensive tune-up, refurbishment may be the right solution. During a refurbishment, our technicians will thoroughly clean and test your printer, and replace any parts that are worn or damaged. This will help ensure that your printer runs smoothly and efficiently for many years to come.
When to Replace
In some cases, a printer may be beyond repair and in need of replacement. If that's the case with your Zebra QLn320 printer, contact Lexicon Tech Solutions for a recommendation.
Why Lexicon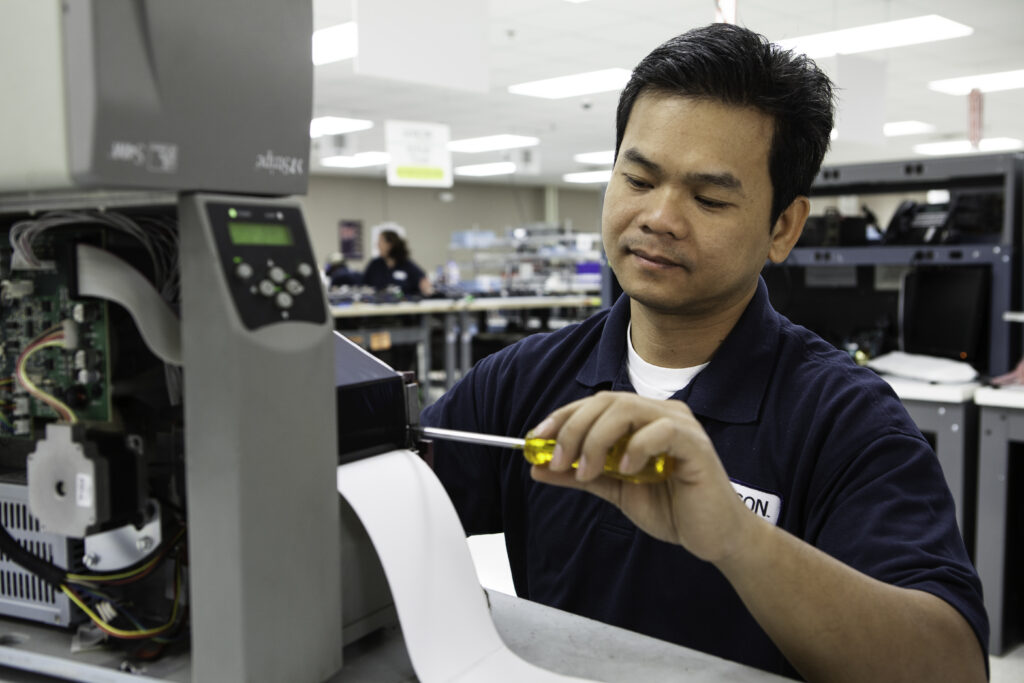 At Lexicon Tech Solutions, we pride ourselves on providing top-notch repair and maintenance services for the Zebra QLn320 printer. Our team of A+ certified technicians are not only trained in the devices they repair, but they have also received extensive training in the latest repair techniques and technologies. This ensures that your printer is in the best possible hands and that any issues are resolved quickly and effectively.
Furthermore, with bulk ordered spare parts on hand, we can minimize downtime and get your printer back to you in around 5 business days. We are dedicated to providing our customers with the best possible service and support, and we stand behind the work we do with a comprehensive warranty.
Still having Issues? Schedule Repair and Maintenance Services with Lexicon Tech Solutions
If these steps do not resolve the issue, don't hesitate to contact Lexicon Tech for professional repair and maintenance services. Our team is ready to help you keep your printer in top condition. To schedule a repair or maintenance appointment with Lexicon Tech Solutions, please contact us today. Our team is available to answer any questions you may have and assist you with scheduling an appointment.
Share this post