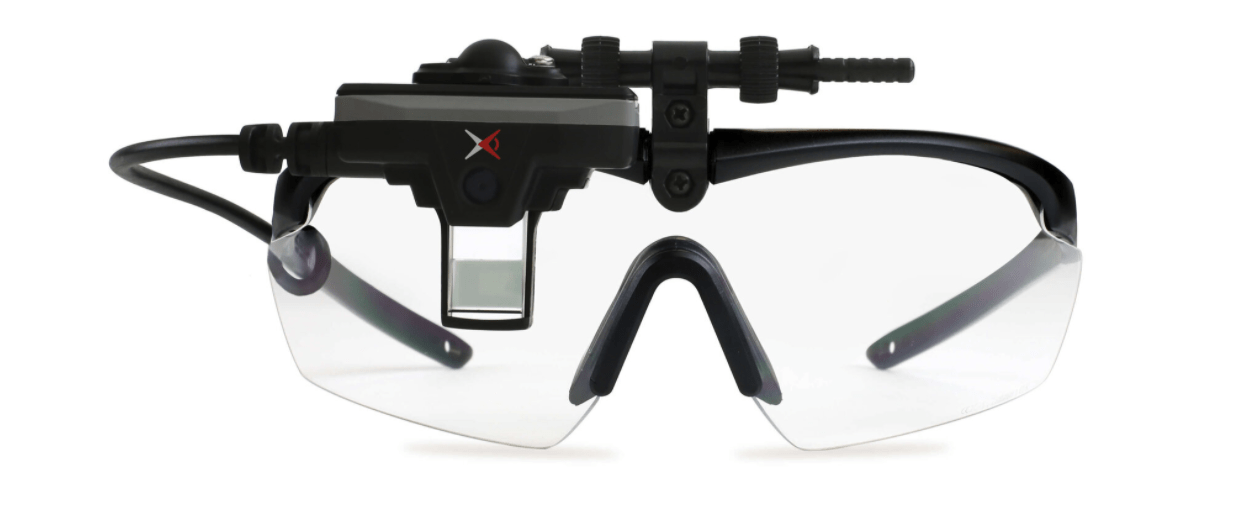 Lexicon LE45 Rugged Mobile Computer Transformed into AR-Enabled Tool with Six15 ST1™ Head-Up Display
Ease of integration allows for maximized work-flow efficiency with a 15% average increase in worker productivity
CONYERS, GA, and HENRIETTA, NY March 6, 2022 — Lexicon Tech Solutions, a nationwide leader in maintenance and repair services for rugged mobile computers, barcode scanners, and label printers has joined forces with Six15, a technology company that designs, develops, and manufactures head-up displays (HUDs) for enterprise and defense users.
Lexicon decided to offer its own rugged handheld after seeing a gap in the market for a powerful yet reasonably priced device that would help companies big and small simplify the migration to Android. Certified by SOTI, Ivanti, Staylinked, Springdale, and Airwatch (VMWare), the LE45 is ideal for medium to heavy-duty environments. After a successful rollout, the company began looking for additional partner solutions to provide further value to customers. 
"We were interested in exploring a new modality to increase a warehouse workers' pick-rates with the LE45," said Mitch Rogers, national sales director for Lexicon. "The big selling point for us is that Six15's head-up display is plug-and-play. Companies can be up and running in a matter of days, not weeks, seeing an average increase of at least 15% in worker productivity. That easily translates to thousands of dollars per worker, per year."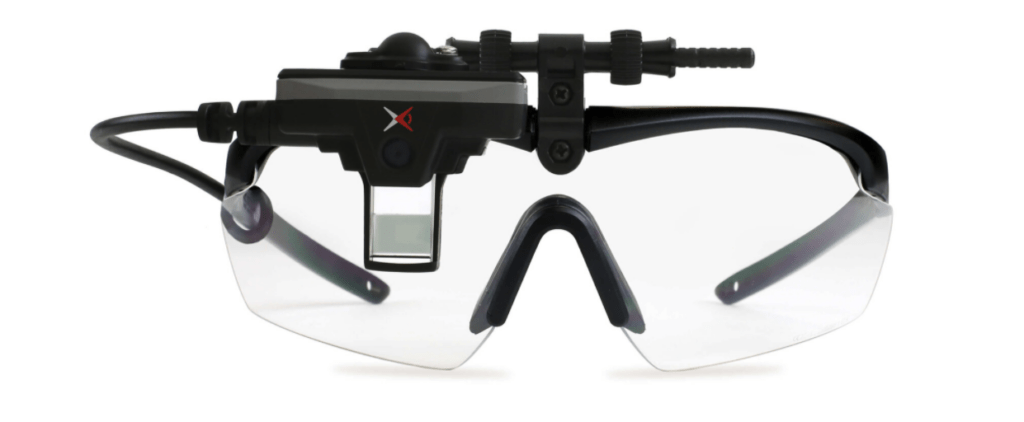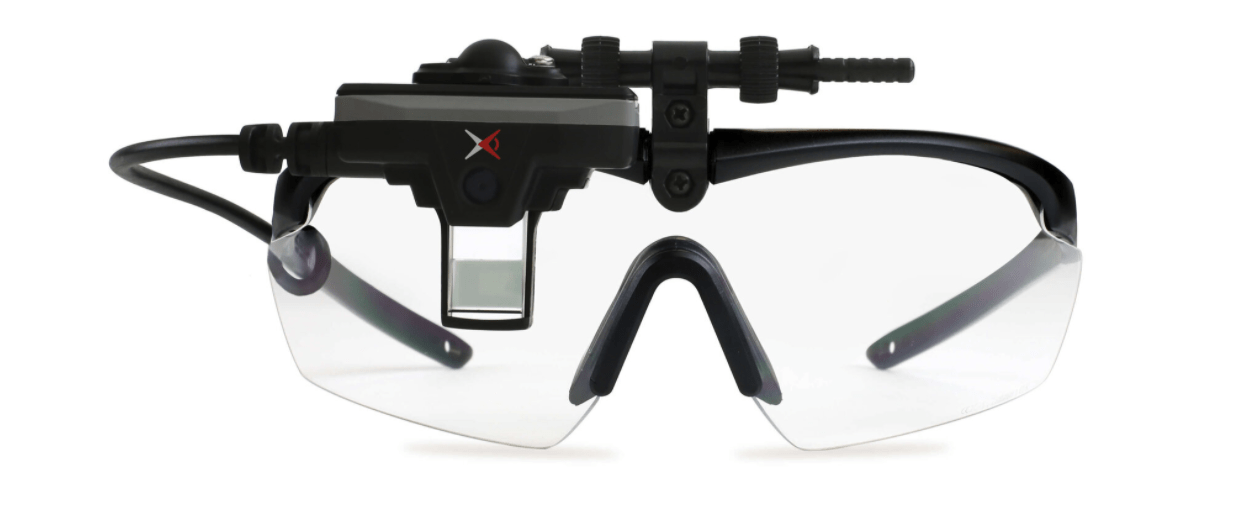 The ST1™ is built with Six15's see-through technology that delivers unmatched color, contrast, and image clarity and features a head tracker, a microphone, and an optional camera. The HUD offers a hygienic design that allows it to be fully submersible in a cleaning solution, making it perfect for workers to share across multiple shifts. The ST1™ embeds no battery, processor, WiFi, or cellular radio on the head-worn module.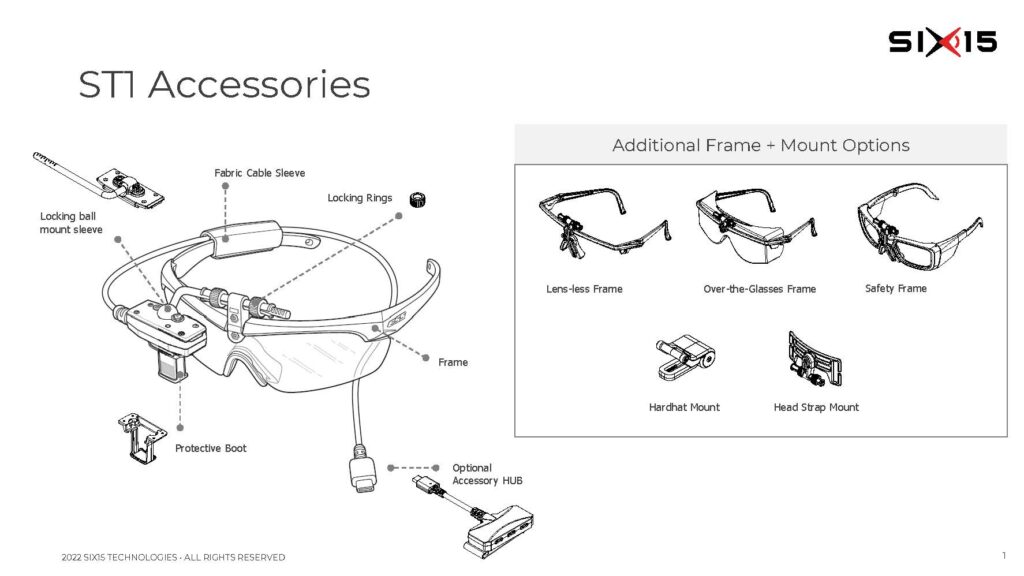 "The amount of ROI benefits that come with augmented reality are almost unlimited," said Bahar Wadia, chief business officer at Six15. "We boost task efficiency and accuracy by overlaying the most relevant contextual information over workers' real-time field of view. Eyes are free to focus on tasks instead of interacting with a device or an application to obtain the same data."
The combined LE45 and ST1 package makes onboarding new workers 90% faster and eliminates hours of wasted motion and recall.
Stop by Booth #C5895 at MODEX 2022 to see the LE45 and ST1 in action and take the LE45 Challenge – one minute of standard picking versus one minute of picking with the ST1 HUD. For more information or to arrange a free 30-day trial, contact Mitch Rogers at mrogers@lexicontech.com.
About LEXICON TECH SOLUTIONS
For almost 25 years, Lexicon has been the go-to leader for IT maintenance and management for top brands in nearly every industry vertical, with customers that include Amazon, Crate & Barrel, Cardinal Health, Staples, U.S. Foods, and the United States Post Office. The company offers nationwide maintenance programs for enterprises with deployments of Auto-ID equipment including barcode scanners, rugged mobile computers, and barcode label printers. Lexicon solutions are powered by industry-certified, quality repair processes, a modern 50,000 s.f. US-based operations center and Lexicon's cloud-based maintenance management platform, RepairEngine®. In 2021, the company introduced the LE45, a feature-rich rugged mobile computer with best-in-class U.S.-based service and support. Lexicon also offers refurbished equipment–restored down to the micro-chip level–in their ISO 9001:2015-certified facility. For more information, visit www.lexicontech.com.
About Six15
Six15 Technologies is a world-class technology company that designs, develops, and manufactures head-up displays (HUDs) for users operating in the world's most demanding environments. From the front lines to the factory floor, Six15 is building more than just innovative technologies; the company's purpose is to productize wearable solutions that help protect lives, enhance performance, and improve safety. Founded in 2012, the company is headquartered in Rochester, NY. For more information, visit six-15.com or contact us at media@six-15.com.
Press Contacts:
Dena Harris
LEXICON TECH SOLUTIONS
1-336-337-9608
Related Links
Share this post