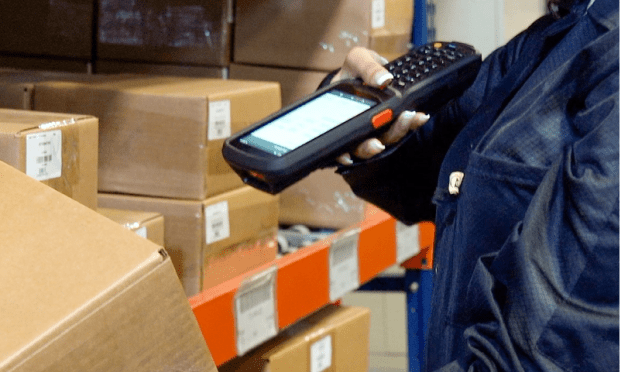 Warehouse Optimization: Moving from Windows to Android Warehouse
When an industry giant leaves a sector of the market, it garners attention. At the same time, the move provides an opportunity for businesses to gain a competitive edge by providing new options for customers to achieve business goals. Microsoft stopped supporting several of its Embedded CE and Handheld operating systems, causing an industry shift to Android-based systems to improve the bottom line.
This change has also led to an explosion of newer Android-based warehousing solutions to meet demand. After all, order fulfillment and inventory levels must be managed effectively, no matter whether Microsoft chooses to move its operating systems or not. To operate an efficient warehouse and keep your company's bottom line where it should be, it's important to follow the industry best practice recommendations. This allows you to achieve maximum efficiency for your labor costs while reducing your per-order operational costs to a bare minimum.
In this post, we'll discuss why it makes sense to switch to Android from your legacy Windows handhelds, what you should do to prepare for supply chain data asset end of life, and how to undergo warehouse optimization from best warehouse layout for smart space utilization to improved customer satisfaction.
Microsoft's EOL for Windows CE and Embedded Handheld
For a very long time, Windows ruled the warehousing industry with Windows CE and embedded handheld devices. Given the announcements by Microsoft recently that it will cease supporting its handheld devices that are commonly used in warehouse space, should you be concerned about the potential outcome of this issue?
In a word, absolutely! Lack of support means that, among other things, bugs will no longer be fixed, and security patches are no longer released. It poses cybersecurity risks for your business as an unprotected Windows handheld could provide a handhold for a hacker to infiltrate your business. Records of shipping, payments, customer information, and much more can be accessed through a data breach.
Android developers have jumped on the warehousing bandwagon, creating smart solutions for businesses that provide advantages to businesses and business owners. But what are these benefits and how can they help you meet your business goals and give you a competitive edge in inventory management and warehouse automation?
Benefits of Android Devices for Frontline Operations
Security. As different devices reach end of their support life cycles, Microsoft will no longer provide security updates, bug fixes or technical support. Without security updates, any outdated system will be at risk for security threats. If a vulnerability were discovered, devices may no longer work, get stolen and your company's performance will suffer.
Usability is similar to smartphones. How many of your employees are running an Android phone already? This gives them an instant leg up in terms of training and knowledge when it comes to managing the real-time data in your warehouse process.
Resources and support. The Android operating system isn't going anywhere anytime soon. Ongoing support for Android technology solutions is plentiful and widely available. Plus, Android handheld devices are open source, making it much easier to find resources and support for your mobile warehousing needs because it's not buried under layers of copyright, patent, and trademark.
Increases efficiency. From barcode scanners of product storage area packaging to handling your daily warehouse operation, you can manage an entire distribution center quickly, easily, and efficiently with Android devices. With older and unsupported devices, frontline workers are more likely to encounter issues with technology.
Compatible with newer technology. Android is under constant development and always adding new features, capabilities, and apps to help you keep your warehouse efficiency topped out. In addition, these changes mean that Android devices will continue being compatible with new tech as it comes out, with easy-to-manage upgrades and updates.
Integration with cloud computing. When your warehouse employees are automatically providing data, the warehouse manager has instant access to all that information through the cloud. From shipping providers pulling up to a loading dock to considering available space for storage, Android handhelds put you in the middle of the action.
How to Prepare for End of Life for Handheld Devices
If you're facing a critical point with your Windows handheld warehousing units, it's time to start preparing the end of life for these devices. Start exploring your options, looking for devices and apps that not only meet your current needs but exceeds them to account for future growth. Create a timeline and budget to help you manage the process and consider attending a few trade shows to see what's available.
When you decide on your devices and apps, remember that you'll need to take some time before deploying them onto the warehouse floor. Testing integrations between apps, training employees on how to use the devices as well as the different apps that you're bringing into the process. Start by training your most tech-savvy employees, allow them a bit of time to get comfortable with the new technology, then have them train others and act as go-to personnel for initial troubleshooting.
The LE45
But have no fear, you can hit the ground running with the LE45, a rugged, lightweight, and high-powered, and affordable Android device. This device can help you cut down on training time by its intuitive nature. With operating temperatures from 5-122ºF, this device won't quit in harsh environments. Strong IP67 rating means so it'll hold up to dust and moisture. Extensive drop tests mean it will survive most average warehouse "oops" moments. A complete keypad and number pad makes it easy to make entries, while the intuitive design speeds up training and operations.
Why Warehouse Optimization is Important
Helps create more return customers. Timely delivery is a key factor when it comes to repeat business. When your warehouse storage is chaotic, it takes more time to find everything on an order. With automation, you can create a reliable inventory system to improve order fulfillment rates.
Inventory management. Wouldn't you rather keep your crew moving instead of counting how many items are in Bin 4XA again? By using warehouse automation as part of your inventory tracking system, the process becomes almost effortless.
Control cost. When your employees take longer to find items or have to cross back and forth countless times to finish picking an order, your labor costs increase. By having an optimized warehouse, you can improve pick times and reduce warehouse costs.
Supports business growth. By creating a solid customer experience and making your warehouse operation more efficient, it's easier to make your business grow. As you find available space, more stock can be brought in to meet customer demand.
Better planning and forecasting. If you have a solid understanding of what you have, it's much easier to understand how quickly it's moving and when you'll need to get a new shipment in. Better data leads to better forecasting which allows for better planning.
Warehouse Optimization Tips & Best Practices
Reduce human error. Human error is one of the top reasons why items are returned, costing your business money. By having your warehouse optimized in a way that makes sense to your employees, those errors are reduced.
Warehouse management software. Warehouse management software makes it much easier to understand what you have, what space is available, what is moving quickly, and when your shipments are coming in. It can also be tied to your new Android devices to provide real-time data for your decisions.
Understand your storage space. Available space is a great thing to find in a warehouse, except when it's due to a late shipment. By understanding how your storage space works and how to optimize it, you can help prevent shortfalls and backorders while providing great customer service.
Optimize your physical space. If your employees are constantly crisscrossing your warehouse, it's time to optimize physical space. If you optimize to keep your most common picks, most common companion items, and similar items grouped in an intelligent manner, you're more likely to improve operations.
Optimize warehouse processes. It's important to keep some aspects separated to prevent issues with inventory.
Receiving allows you to handle packing slips, incoming inventory counts and similar issues.
Picking and packing should be optimized to reduce time spent getting the order items assembled.
Shipping allows you to focus on exactly what the customer wants, from gift notes to overnight shipping.
Data collection takes place across the entire system, showing you where you can improve operations.
By considering how you can optimize your warehouse moving forward and what kind of warehouse automation capability you want to include in your new system, reaching end of life for your Windows handhelds doesn't have to be a crisis. Instead, take some time today to consider your needs, what you could use to further expand your company's warehousing capabilities, and how these factors can be dealt with as part of your overall digital transformation strategy.
If you're ready to make a change from your Windows handhelds, Lexicon Tech can help. Contact us today with any questions, for more details, or to request a free trial of the LE45.
Share this post