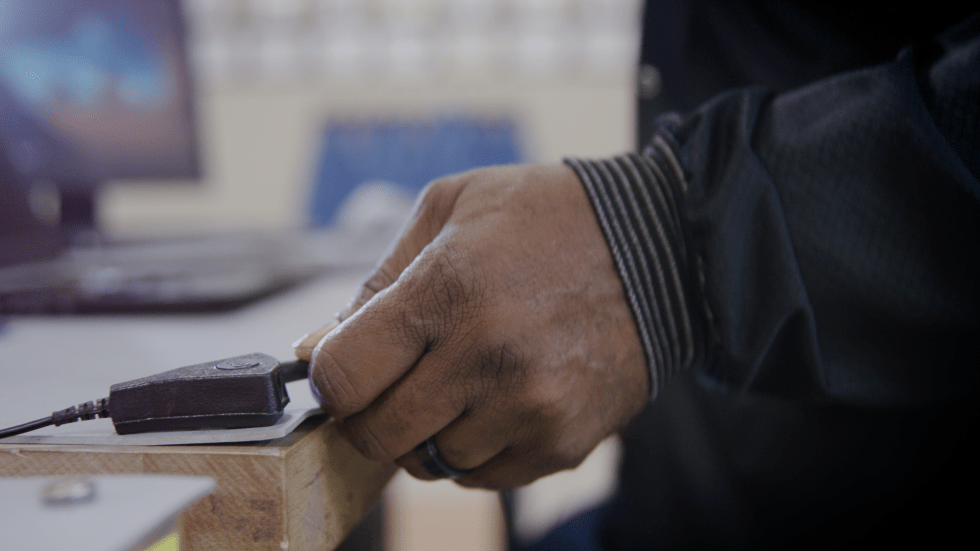 WARNING: What you're about to learn is shocking
"Companies who become certified [in ESD] are looking to insure a higher quality of product and higher product yield."

– The Value of Certification, Carl Newberg, Compliance Magazine.
Remember the joy of shuffling your feet across the living room carpet to build up enough static electricity to allow you to sneak up behind your sibling and, laying a gentle finger on them, shock them?
Ah, the good old days.
It turns out that while zapping friends and family may be harmless fun, that same electrostatic discharge (ESD) is zapping the life out of your devices. According to the ESD Association, it only takes 100 of volts of electricity to harm electronic components. Yet each of us create thousands of volts through everyday movements.
LEXICON IS ANSI/ESD S20.20-2021 CERTIFIED
Those everyday volts are why all Lexicon engineers and technicians wear anti-static smocks and wrist straps, as well as stand on grounding mats to keep ESD levels under control. As an extra precaution, each technician measures their personal electrostatic discharge before ever entering the repair floor.
Why go to all the trouble? ESD Association studies show that failure to use ESD management decreases device life by 8-33%.
"The extent to which we go to control ESD in order to extend the life of the devices we repair and maintain is not something I've seen elsewhere," said Lexicon Tech Solutions CEO Josh King.
Dave Word, VP of Operations at Lexicon notes that other repair companies may be unintentionally draining life from the devices as they repair them.
"We're proud of our ESD certification and take it seriously," said Word. "Our customers look to us to help them get the most life out of their devices, and this is just one more way we deliver."
About Electrostatic Discharge Organization
EOS/ESD Association, Inc. began with fewer than 100 members, and has now grown to over 15,869 members and volunteers throughout the world. Initially focusing on ESD on electronic components, the Association has broadened its horizons to include areas such as textiles, plastics, web processing, cleanrooms, and graphic arts. To meet the needs of a continually changing environment, EOS/ESD Association, Inc. is chartered to expand ESD awareness through standards, development, education programs, local chapters, publications, tutorials, certification, and symposia. It is the only organization accredited by the American National Standards Institute (ANSI) to write and produce standards on electrostatics.
Share this post