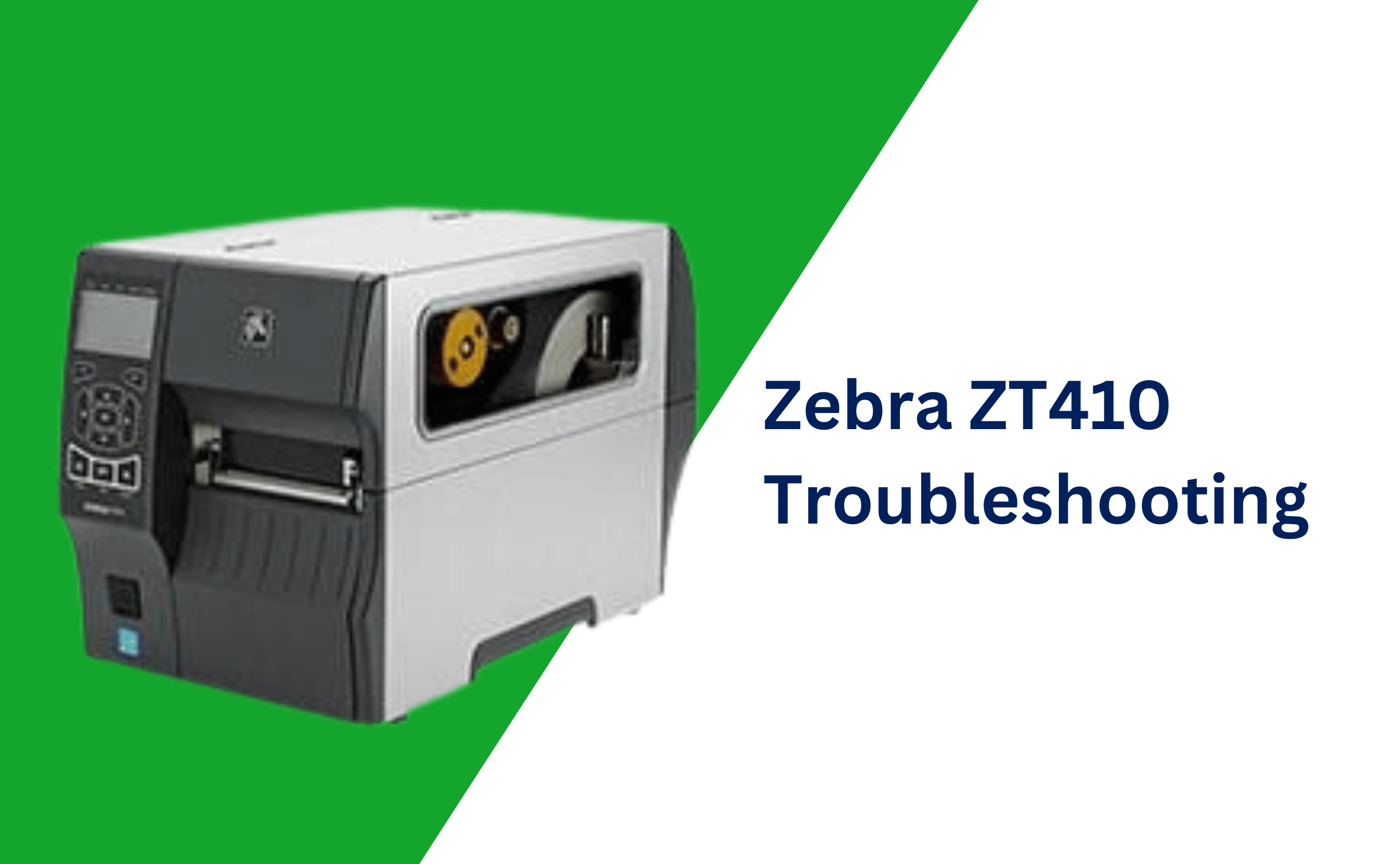 Zebra ZT410 Troubleshooting Guide
The Zebra ZT410 industrial printer is a foundational piece of equipment in numerous industries. It allows businesses and organizations to quickly and efficiently print labels via either direct thermal or thermal transfer. Its relatively low cost and small size make it perfect for tabletop or desktop use.
If your Zebra ZT410 isn't performing normally (or if performance has degraded over time), you may need some troubleshooting.
Use this guide to identify which of seven common issue categories you may be experiencing. Then use the chart included below to find possible causes and solutions.
If the resources provided here don't resolve your problem, then feel free to reach out to the Lexicon Tech Solutions team. We're happy to help!
Common Issues with Zebra ZT410 Industrial Printers
While the Zebra ZT410 is an absolute workhorse, any printer involves the use of moving parts and replaceable media, so issues and errors are possible. These are the most common issues and error messages that ZT410 users encounter.
Poor print quality: Printer is functioning but results are not sufficient quality.
Ribbon out: Printer is set to thermal transfer and cannot detect a ribbon (the roll-based inking mechanism).
Media out: The media isn't loaded at all or is loaded incorrectly, or one of several other conditions make the printer think there's no media.
Ribbon wrinkling: The printed label has streaks or crinkles because the print ribbon itself is wrinkling.
Skipping label: The printer is printing the right content, but it's skipping some labels, printing across multiple labels, or otherwise printing in the wrong place(s).
Warning ribbon in: The printer detects a print ribbon when one should not be installed (direct thermal mode).
Auto calibration failure: The printer has failed one or more of its internal calibration steps.
Of course, these aren't the only issues that can crop up. If you encounter an issue that's more complex than what we've described here (and in the chart below), please reach out directly. We have years of experience repairing and troubleshooting Zebra equipment.
Zebra ZT410 Troubleshooting Tips
Some of the common issues we listed above have a single cause and solution, while others could occur for multiple reasons.
If you're experiencing any of these issues, refer to the chart below to begin investigating possible causes and solutions to your printing issues.
Issue
Possible Cause
Solution
Poor print quality
Incorrect darkness level
Increase the darkness level
Low printhead pressure
Increase printhead pressure
Printheads need maintenance
Clean the printheads
Printheads have failed
Replace the printheads
Driver is improperly configured
Verify that the application sending the print job is using the correct driver settings
Ribbon out
Ribbon is not loaded
Find ribbon and load it into printer
Ribbon is loaded incorrectly
Remove ribbon and carefully reload it
Ribbon sensor doesn't detect the ribbon
Inspect and gently clean the ribbon sensor
Media blocking ribbon sensor
Remove media and reinstall properly
Wrong media type for print mode
Select correct media type, or refer to our detailed guide: Zebra ZT410 Ribbon Out Error
Media out
Media isn't loaded
Load media
Media is loaded incorrectly
Remove media and reload
Printer is set to the wrong media type
Ensure printer settings and media type match
Misaligned media sensor
Ensure correct sensor is in use; check its position
Anything else
For more help and detailed instructions, refer to our detailed ZT410 Media Out Guide
Wrinkled ribbon
Loaded wrong
Remove and reload ribbon
Uneven printhead pressure
Adjust printhead pressureand check ribbon tension
Printhead or platen roller installed incorrectly
Remove and reinstall
Media not feeding properly
Run auto calibration
Skipping labels
Printer is set to different media type than what is loaded in the printer
Change settings or load correct media type
Printer improperly calibrated
Run auto calibration
Warning ribbon in
Ribbon is installed but printer is set to direct thermal mode
If intending to use thermal transfer: change printer to thermal transfer mode
If intending to use direct thermal: remove ribbon
Auto calibrate failed
Media or ribbon loaded incorrectly
Remove and reload media and/or ribbon
Sensors can't detect the media or ribbon
Check that the right media type is installed and that it is not blocking ribbon sensor
Sensors are dirty or positioned wrong
Clean sensors and reposition following manufacturer instructions
Media type set wrong
Change media type to match what is loaded in printer
Preventive Maintenance for the Zebra ZT410
The chart above should help most Zebra ZT410 users solve most of the common problems that this industrial printer undergoes. But just as important as occasional troubleshooting is another element to maintaining your Zebra ZT410: preventive maintenance.
By regularly having your Zebra ZT410 (as well as other industrial printers from Zebra) serviced, you'll keep them in working order for longer, and you'll lessen the likelihood of needing a full repair or printer replacement.
Some preventive maintenance can be done by users and owners without specialized equipment. Zebra recommends the following cleaning schedule for its ZT products:
After every roll of media (direct thermal) or ribbon (thermal transfer), clean the printhead, platen roller, media path, ribbon path, and pinch roller (if equipped) with solvent (99.7% isopropyl alcohol).
At the same interval, clean the media sensors and ribbon sensor by blowing clean air across them.
Clean the cutter module after every one to three rolls of media, depending on type.
Use solvent to clean the tear-off bar once every month.
Use air to clean the take-label sensor twice per year.
Be careful when doing any of this cleaning, and be sure to use a clean lint-free cloth.
Need More Help?
Beyond the regular cleaning, other forms of preventive maintenance may require an expert hand.
Lexicon Tech Solutions has been providing repair and maintenance solutions to K-12 schools and businesses throughout the greater Atlanta, Georgia, area for many years. We can provide troubleshooting support when needed, and we can keep your Zebra printers in top condition for the length of their useful life.
In the event that your Zebra printer has reached the end of its lifespan or has otherwise stopped working, we can help with sourcing a new unit as well. We refurbish Zebra equipment and may be able to offer you a refurbished replacement unit so you can save the full retail cost and put that money toward better uses.
Whether you have an immediate need for IT repair and support or you're ready for an ongoing maintenance plan so you can worry less about printers and focus more on the valuable work you do, Lexicon Tech Solutions is here for you.
Ready to get started? Reach out today to discuss your needs.
Share this post