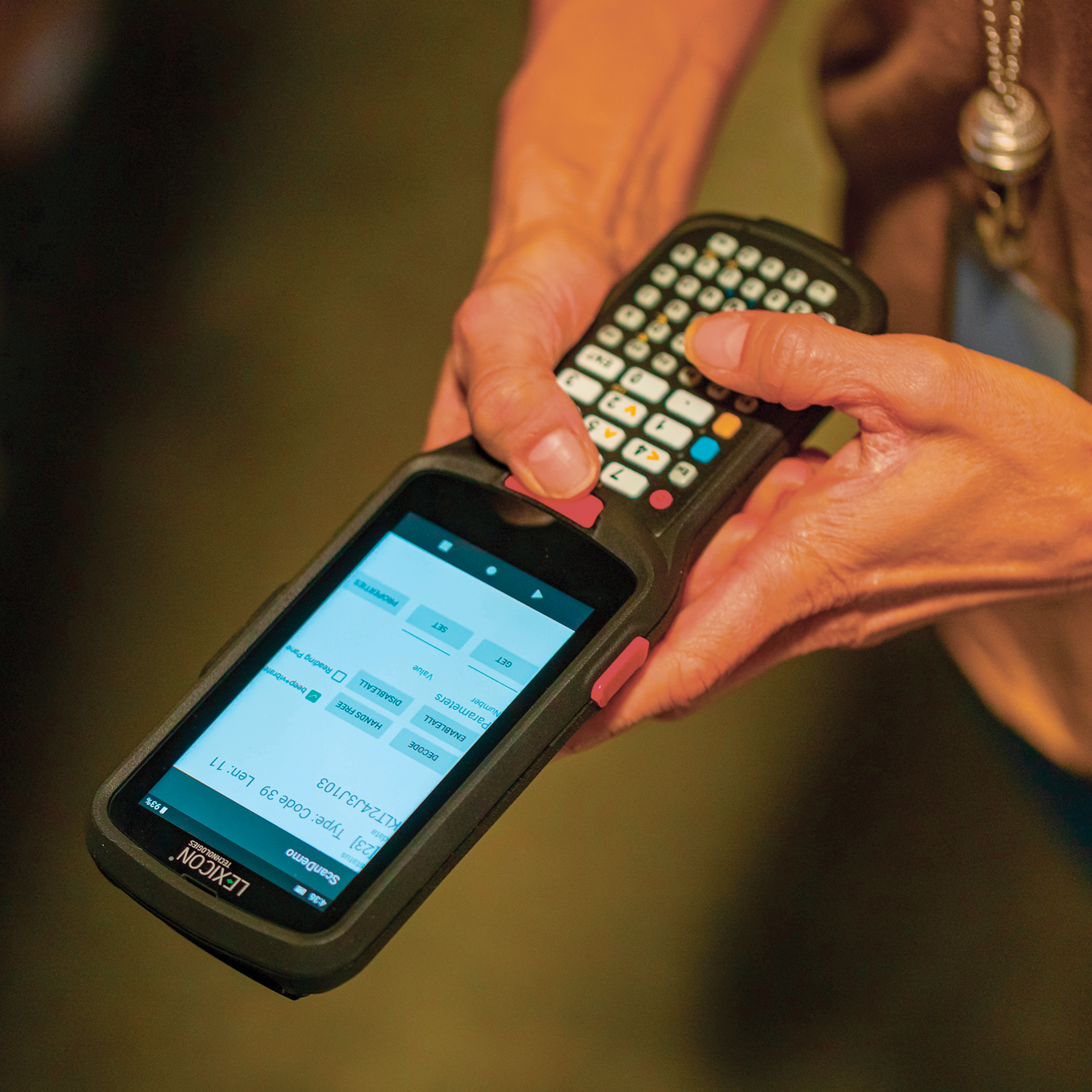 Top Warehouse Barcode Scanners 2022
Barcode scanning is a key component of many industries, including manufacturing, distribution, logistics, and retail. Warehouse owners and other business owners rely on barcode scanner technology for inventory management and other applications. Having reliable handheld scanners or barcode scanners is essential to keep operational costs low, reduce human error, and ensure accurate inventory counts.
Choosing the right barcode reader for your warehouse, distribution center, logistics company, or small business is an important decision. The following guide can help you understand which factors to consider when choosing a warehouse barcode scanner and which barcode scanners are among the best available on the market.
How to Choose a Barcode Scanner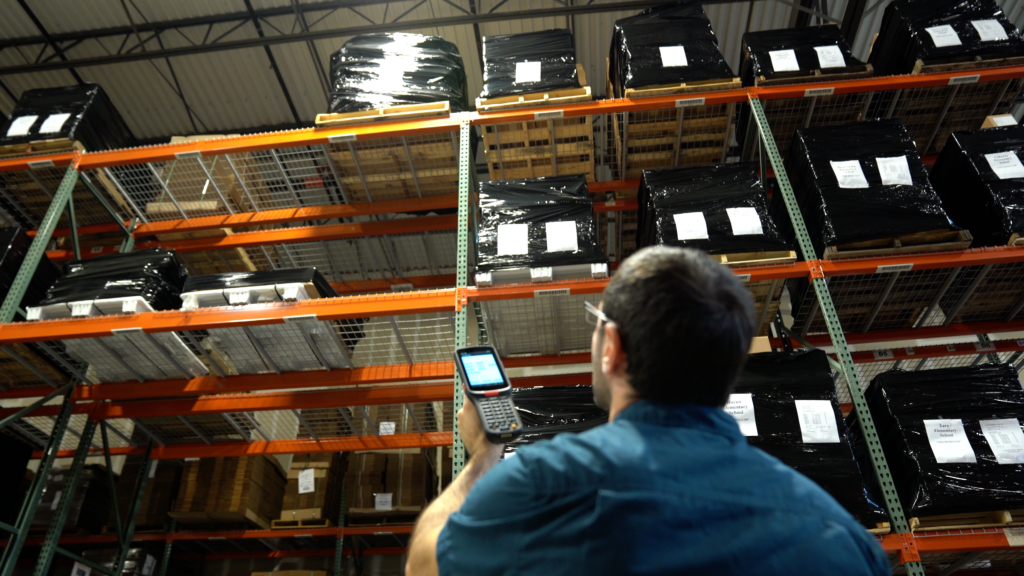 When deciding on a barcode scanner for your facility, there are several factors to consider.
Environment
The warehouse environment or conditions can affect which barcode reader is best for your business. Choose a warehouse barcode scanner with a rugged design if scanning is done outdoors or in other harsh environments. These scanners can withstand dust, heat, cold, moisture, and other hazardous conditions. Check the impact rating on barcode scanners to see how well they can handle drops on concrete or other hard surfaces.
Barcode Scanning Application
The type of code or barcode system your employees' scan can also help you determine which barcode reader to get. A 1D laser scanner is suitable for certain types of codes, such as UPC codes, while a 2D barcode scanner is needed to scan QR codes and other 2D codes. These codes are more complex than 1D codes. Scanners designed for 2D codes have an imager that captures an image or photo of the code, then uses an algorithm to read it.
Battery Power
The amount of battery power a wireless scanner has affects the type you should get. If workers are in the field for several hours, look for wireless barcode scanners that offer enough battery power. Battery power helps ensure your workers can scan without stopping to recharge their barcode scanners. Remember that scanning warehouse inventory might only require a few hours of battery power at a time.
Corded vs. Wireless Barcode Scanners
Your employees' mobility helps determine if you should choose corded or wireless barcode scanners. Corded scanners include vehicle-mounted mobile computers with scanning technology, which can be used for inventory applications or other purposes. Wireless barcode scanners, such as handheld barcode scanners or wearable devices, can be used to scan barcode labels or shipping labels as workers move around your warehouse or facility.
Usage Frequency
The frequency of usage for an inventory scanner can affect the kind you should choose for your warehouse or facility. Scanning a single item at a time does not require the same efficiency as scanning hundreds or even thousands of inventory items simultaneously. Keep in mind that an industrial scanner that uses an imager for 2D codes provides real-time updates to your inventory system.
Scanning Equipment for Different Applications
Barcode scanners can be used in a wide range of industries. Some are used for inventory application in a distribution center or warehouse setting. This type of device can help improve warehouse efficiency and be part of a warehouse management solution to ensure accurate inventory tracking.
Other applications for barcode scanners include logistics and transportation to keep track of all inventory items that travel through the supply chain. Barcode scanning equipment is also used for point-of-sale transactions and other applications in the retail industry. Other uses include food processing or manufacturing facilities for food safety and healthcare facilities for medication, patient admissions, and other purposes.
Best Barcode Scanners 2022
MC3300
The Zebra MC3300 is a handheld mobile computer that can be used for scanning inventory and other applications. This Android device has WiFi capability and Bluetooth and is Ethernet-ready. It also includes 4GB RAM and 32GB flash memory.
Pros:
Rugged design that can handle a 5-foot concrete drop
Ergonomic handle on gun variant
Rotating head, straight shooter, and gun variants are available
Large touch screen for easy use
Lightweight design
Good scanning range
Cons:
Gun variants do not come with a camera for QR codes or other 2D codes
Users must take an extra step and change the connection to File Transfer every time this device is connected to a PC
MC9300
This mobile computer from Zebra is an ultra-rugged industrial scanner that runs on Android and includes two layers of Gorilla Glass. This device includes 4GB RAM, WiFi capability, Bluetooth, and VOIP walkie-talkie features.
Pros:
Twice the battery power of MC9200 devices and charges quickly
Long-range scanning and high-resolution images
Durability to handle 8-foot drops on concrete and be fully submerged in water
Dust-proof
4.3" touchscreen for easy use
Ergonomic design
Cons:
New battery type might not have compatibility with older chargers
LE45
The LE45 mobile computer offers StayLinked, SOTI, and IVANTI certifications (GMS certification by 2023), a rugged design, and scanning technology, making it suitable for many applications, including supply chain, warehousing, distribution, manufacturing, and retail. This device runs on Android 9 or 12 OS and includes a 2.0 GHz processor, 3GB RAM, and 32GB flash memory.
Pros:
Zebra SE4750 and SE4850 imager options
Suitable for medium and heavy-duty environments
Lightweight yet durable design that can handle a drop of just under 6 feet onto concrete
IP67 sealing
4.5" WVGA capacitive touchscreen
Field installable pistol grip for comfortable handling
Scanning distance of up to 50 feet
Value-priced
US-based support
Cons:
Brand is well-known so the sale can be harder to management. (Note: Lexicon has been repairing mobile devices for 25 years and has deep expertise. 1-5 year warranties and 30-day free trials are available.)
MC9190
The MC9190 mobile computer from Motorola (now Zebra) offers high durability, making it suitable for harsh environments. This device includes 256MB RAM/1GB flash memory, Bluetooth, and a Motorola MAX sensor.
Pros:
Backward compatibility with MC9000 accessories
3.7" high-resolution backlit color VGA touchscreen
Gun-style ergonomic design
6 scanning options for different applications
Handles 6-foot drops onto concrete
Cons:
Not supported by the manufacturer and discontinued
Does not have the upgraded processor and memory that its replacement, the MC92N0, comes with.
MC92N0
The MC92N0 barcode terminal from Zebra has different software options available, including Windows Embedded Handheld, Android, and Windows CE. This ultra-rugged device includes 1GB RAM/2GB flash memory.
Pros:
3.7" high-resolution backlit color VGA touchscreen
Durable enough to handle multiple 6-foot drops onto concrete
Backward compatibility with all MC9000 accessories
7.2-volt lithium-ion battery pack that is removable and rechargeable
Long-range laser scan engine
Cons:
Some users report having to calibrate the screen for each cold start
MC3190
The MC3190 handheld RFID reader has versatile usage capability for distribution centers, medical facilities, warehouses, point-of-sale inventories and transactions, logistics, and back offices. This device includes WiFi capability, Bluetooth, and a few different keypad options.
Pros:
Comes in gun, rotating head, straight shooter, and batch terminal options
Available in 28, 38, or 48 key options
Windows Embedded handheld platforms
SE950 or SE4500 scan engine for faster scanning and processing
1D laser scanner and/or 2D imager scanner available
Cons:
Small size that is not as rugged as other devices
Only handles 4-foot drops onto concrete compared to higher drops in other devices
Discontinued by the manufacturer
MC32N0
This mobile handheld computer from Zebra offers fast wireless connectivity for real-time updates and better efficiency. This device includes a dual-core 1Ghz processor, 2GB or 4GB flash memory, and up to 32MB of additional SD memory with a microSD memory card. It includes WiFi and Bluetooth.
Pros:
3" LCD screen that is suitable for scan-intensive applications
1D laser or 2D imager engine available
Built-in Wifi for seamless data transfer between devices
Cons:
Not as rugged as other barcode scanners
Only able to handle 4-foot or 5-foot drops onto concrete
For more information on the LE45 or other barcode scanners for your warehouse, distribution center, or another facility, please contact Lexicon Tech. In addition to our warehouse barcode scanner, we offer maintenance and repairs for barcode scanners and other devices used for inventory control or other tasks.
Share this post